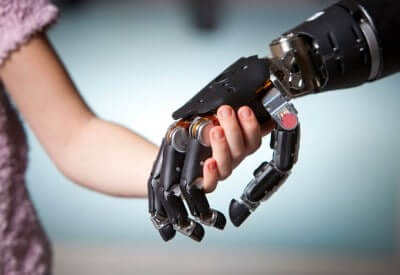 Texas Workplace Amputation Injuries
Federal safety officials cited Stampcoat Inc., doing business as El Paso Tool & Die in El Paso, Texas, for amputations and other serious workplace hazards. The company fabricates stamped metal components for equipment manufacturers.
The federal Occupational Safety and Health Administration (OSHA) cited the company on Sept. 14, 2015, proposing penalties of close to $120,000. OSHA was alerted when employees lost fingers to improperly maintained industrial equipment. During the actual OSHA inspection, a machine sheared off the tip of another worker's thumb.
The investigation was particularly large for the El Paso area, finding issues with many of the plant's machines. OSHA issued 33 citations, 32 of them serious, for safety and health hazards. The workplace safety violations include failing to properly safeguard workers, failing to properly shut down machinery, and failing to train workers on using personal protective equipment.
According to the serious workplace accident.
Texas Workplace Amputations Resulting From Accidents
A work injury resulting in amputation is one of the most serious and expensive occupational accidents. The loss or amputation of limbs, fingers, or toes will forever alter the life of a worker. Besides the emotional and psychological impact and shock of an amputation, the road to recovery often involves serious financial hardship, as many victims require prosthetics, long-term medical care, mental health treatment, physical therapy, and more.
Amputation injuries cause a workplace accident victim a tremendous amount of both physical and emotional trauma. Victims can suffer from psychological effects such as phantom pain for years after the accident. If you have lost a limb as a result of a serious on-the-job accident, our attorneys will stand up for your rights.
Catastrophic injuries alter lives forever; an amputation is likely to affect all aspects of your daily life, potentially impacting everything from your ability to work to your participation in daily leisure activities.
Contact Our South Texas Attorneys For Amputation Injuries
The Texas wrongful amputation attorneys at The Gutierrez Law Firm will work to maximize the compensation you are entitled to receive. Over the years, we have obtained favorable verdicts and settlements for all types of personal injury claims. Our skilled injury lawyers really do understand how an amputation will affect the victim and families of victims and their loved ones.