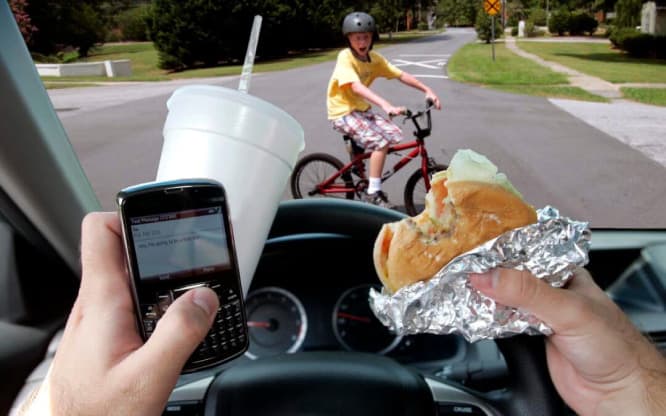 CYCLISTS AND ROAD SAFETY
From 2010 to 2016 there were 16,807 accidents involving bicycles in Texas, resulting in almost 10,000 injuries and 362 fatalities. Most of those accidents happened on city streets, but the majority of serious injuries and deaths happened on U.S. and state highways. Not surprisingly, cyclists who were not wearing protective gear were often more seriously injured.
Cycling and the Law
There are state laws in place to make sure cyclists stay safe on the road.
• Cyclists must ride near the curb and move in the same direction as other traffic.
• Cyclists must have at least one hand on the handlebars at all times.
• Cyclists must use hand and arm signals to alert others on the road if they are turning or merging.
• Cyclists must have a white light on the front and a red reflector or red light on the back of their bike for visibility at night.
There are also laws for drivers to ensure they operate in a safe and courteous manner when sharing the road with cyclists.
• Drivers should yield to cyclists and avoid turning in front of someone on a bicycle at an intersection or into a driveway.
• When turning right on a red light, drivers should look out for any cyclists that might be traveling alongside their vehicle.
• Give cyclists room, and don't pass too closely. If it's safe to do so, you should move to another lane when passing someone on a bicycle.
• Use the "left-right-left" strategy to look for oncoming traffic when entering a roadway.
• Of course, always obey speed limits and drive according to road conditions and possible construction projects.
Cycling Accident Attorneys Can Help
In spite of all the laws in place to protect cyclists and drivers, accidents can still happen. If you or a loved one has been injured in a cycling accident the experienced attorneys at Gutierrez Law Firm can help. You may reach us at (361) 664-7377 or (713) 588-3300. You may also send an email to info@gutierrezlawfirm.com. Your first consultation is always free.